2014 British Columbia Wine Awards Expands Adding New Top Tier Categories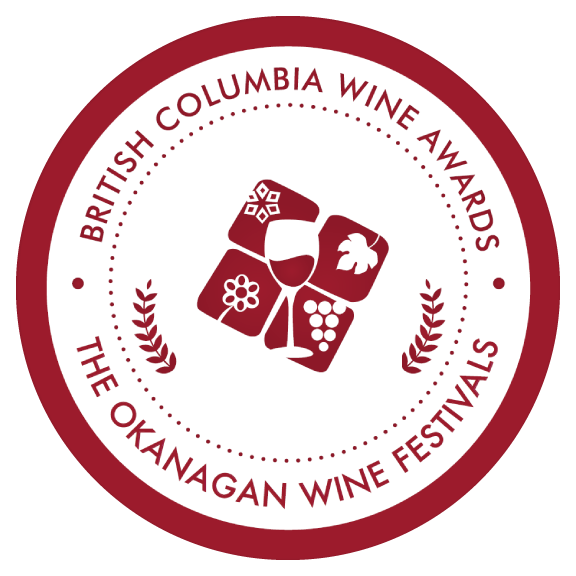 SEPTEMBER 3, 2014 - KELOWNA, BRITISH COLUMBIA - The Okanagan Wine Festivals Society is delighted to announce an expanded British Columbia Wine Awards. New this year are two additional top tier categories – the Platinum medals and the Premier's Wine Award.
The B.C. Wine Awards honour wineries across the province for their excellence. The competition is held in conjunction with the annual Fall Okanagan Wine Festival, which attracts over 10,000 visitors who enjoy more than 100 events throughout the Valley. The final entry deadline for wineries to participate is in one week on Wednesday, September 10, 2014.

Under the new format, Platinum medals will be awarded to a wine that is judged unanimously to be good enough to be Gold by all nine judges. The Platinum medals will help showcase the varietals and blends that distinguish British Columbia's wine region. The other new honour is the Premier's Wine Award. From all Platinum medals, the judges will meet and based on consensus, The Best Wine in British Columbia will be named the Premier's Wine.

"Wine is one of the things BC does best, and the British Columbia Wine Awards are an opportunity to recognize our achievements," said Premier Christy Clark. "I'm proud to celebrate BC winemakers' contributions, both to our reputation and economy."

The oldest British Columbia wine competition, the British Columbia Wine Awards, is the province's largest wine competition, which annually receives approximately 600 entries. The contest is open to all British Columbia wineries that use 100% fruit grown in the province. Judging is conducted by a panel of pre-eminent wine professionals from across North America, ranging from wine writers to wine educators. This year's judging commences September 20, and takes place over four days at the Naramata Heritage Inn featuring the following acclaimed judges:
Sid Cross – Vancouver – Honorary President International Wine & Food Society;
Doug Frost – Kansas City – Master of Wine & author;
DJ Kearney – Vancouver – Wine educator;
Kurtis Kolt – Vancouver – Wine consultant and writer, West Ender wine critic;
David Lawrason – Toronto – WineAlign and Toronto Life wine critic;
Darren Oleksyn – Calgary – Calgary Harold wine critic & author;
Tim Pawsey – Vancouver - Wine and food writer North Shore News, Vancouver Courier;
Troy Townsin – Victoria – Wine columnist CBC Radio & author
Stephanie Yuen – Vancouver – Wine columnist for Chinese radio and newspapers & author
"I have avidly followed BC wine from my days at The Globe and Mail, then Wine Access, and now WineAlign, where I co-chair the National Wine Awards panel. The opportunity to do my first all-BC blind judging is very exciting indeed. And with full Ontario-BC wine reciprocity looming the timing is perfect," said David Lawrason, B.C. Wine Awards Judge.

The Platinum, Gold, Silver and Bronze honours will be handed out at the B.C. Wine Awards Reception and Tasting Wednesday October 1, 2014, from 7-9 pm at Kelowna's historic Laurel Heritage Packinghouse, where guests may mix and mingle with winery owners and winemakers and will be the first wine consumers to taste the award winning wines. Tickets are $50 and are available at selectyourtickets.com or by calling 250-717-5304. More details are available at: www.thewinefestivals.com.