CELEBRATE OKANAGAN PRIDE & OKANAGAN WINE WITH VIVA LAS PRIDE
The Okanagan Pride Festival has become a recognized summer festival attracting pride tourists from across British Columbia and Alberta. What started small has organically grown, attracting tourists to the area while celebrating the local LGBT community. And last year, for the first time in Canada, the wine industry joined forces with pride tourism in a bold move that attracted very positive media attention. The Okanagan Wine Festivals partnership with the Okanagan Pride Society created Viva Las Pride, offering a sophisticated and fun evening that celebrates Wine and Pride, with a little taste of Las Vegas fun.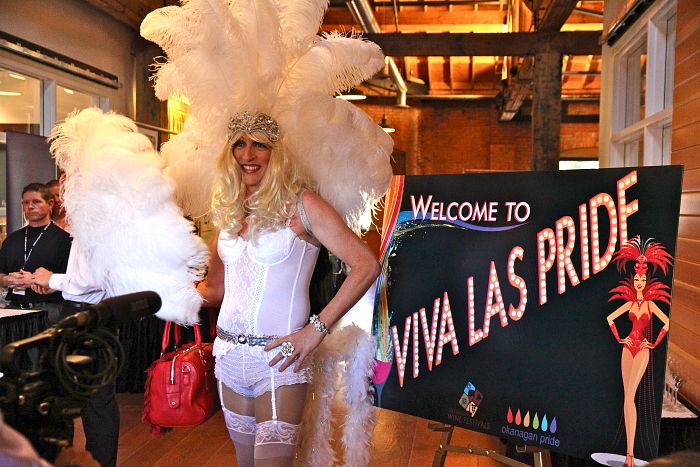 Following the resounding success of last year's event, we are proud to announce the return of Viva Las Pride, on Thursday, August 14th. The fun-filled event takes place at the historic Laurel Packinghouse in Kelowna, offering a great location for the Vegas-themed evening. Guests can mingle and dance to the sounds of DJ SuperDave in between sampling the red, white, and pink wines from 20 member wineries, as well as the delicious bites from Nesters Market and cheeses from Dairy Farmers of Canada.
With any great event, the beauty and fun is in the details. Mix and mingle with go-go boys, burlesque servers, and the charming "eye-candy" ticket sellers, or try your hand at a round of blackjack for a chance to win great prizes. Of course, it's the people that truly set Viva Las Pride apart. The crowd at Viva Las Pride is warm, vibrant, and lively, offering a great opportunity to make some new friends and create some great memories.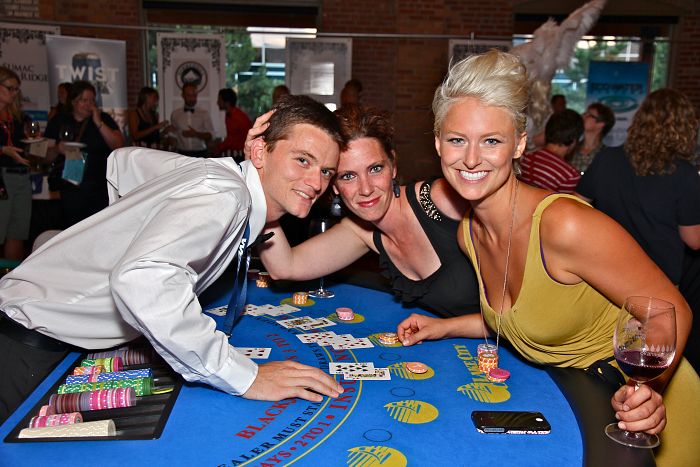 This is also a great opportunity to help give back to the Okanagan Pride community, as a portion of the night's proceeds will be used to help fund the Okanagan Pride Society's youth program, Etcetera. This wonderful program is a place where youth aged 13-18 who identify as, or support, LGBTQ can come together and experience a warm, safe, and welcoming community.
Tickets for this spectacular evening are only $30 and include a souvenir wine glass and complimentary sparkling wine, as well as the aforementioned tasty bites. Wine tastings are available to purchase at the event. And Starbucks is also offering coffee and wine pairings. Viva Las Pride is a Safe Ride Home event, so relax and kick back with old friends and new, knowing that you will get home safely after a night of Pride and Wine fun.
Buy Tickets for Viva Las Pride