The New Must-Do Event of the Fall Okanagan Wine Festival
If you've ever been to an Okanagan Wine Festivals event, then you already know how to have a good time. If you have yet to take part in one of our wine-centric soiree's, then we have just thing to help you get your feet wet.
---
The Quick Facts for the Grand Finale Tastings presented by Valley First

Largest public tasting of British Columbia wines in Canada

Over 70 wineries and 300 wines

A full BC Signature Wine store onsite for consumers to purchase their favourite wines

Two live musical acts – My Kind of Karma and a renowned Jazz duo alternating

All-new wine education Pinot Bar

All-new Sensory Smell Test to experience wine aromas

Wine 101 seminar during the event

Introduction to Cheeses seminar at event

Food from Nesters Market and Alexis De Portneuf cheeses

Safe Ride Home Event - we offer a free taxi ride home to a maximum value of $80

It's Thanksgiving – give thanks for great friends, great grapes, great food and a great party!
---
This October marks the beginning of a new look for a beloved event as the Grand Finale Consumer Tastings presented by Valley First ups the ante and takes the Fall Okanagan Wine Festival to a whole new level. In fact, this event will be the largest public tasting of British Columbia wines in Canada, offering up more than 300 wines from over 70 member wineries. Basically, its a great way to rekindle old loves and find new ones (we're talking about the wine, of course!).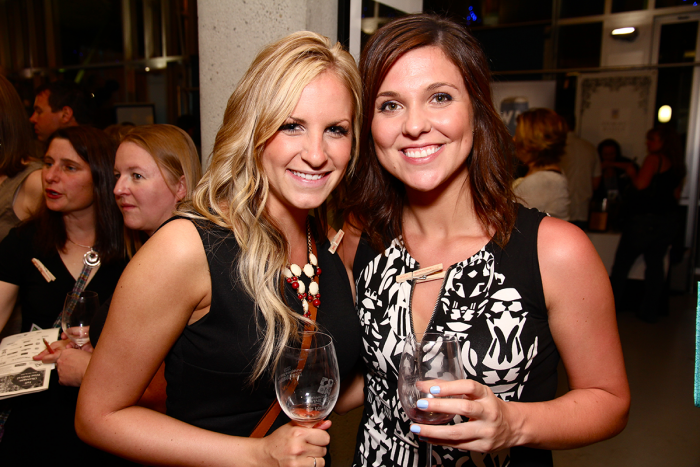 Once you've found your match (or three), you can head over to a full BC Signature Wine store that has been set up onsite so that you can purchase your wine on the spot. That's one heck of a way to show your thanks to our local wine producers on Thanksgiving weekend!
If that weren't enough wine goodness, we have also added 'The Pinot Bar' to the festivities. Set up just outside of the main tasting room, The Pinot Bar invites you to sip Pinot Noir, Pinot Gris, and Pinot Blanc, three well-known Okanagan varietals, and experience the different characteristics of these wines. We will even have wine experts on hand to explain the different characteristics of each grape, so you can talk the talk at our next wine event.
Joining the Pinot Bar will be the Sensory Smell Test, a sensory evaluation that will give you a chance to test your Pinot skills and guess the different aromas associated with each Pinot varietal. Of course, we wouldn't give you an exam without a bit of reward, so once you've completed your test, you can submit your ballot and enter to win a special gift basket from the Okanagan Wine Festivals.
Looking for a little extra guidance to get you started in the wonderful world of wine in the Okanagan Valley? A wine educator will host a 30-minute seminar during the evening for those who want to sit down for Wine 101. And because wine and cheese pair so well, The Dairy Farmers of Canada will also present a 45-minute seminar on the great Canadian dairy cheeses - samples included!
We wouldn't offer you all of this wine on an empty stomach, so Nesters Market will be on hand with some delicious samples and Quebec's Alexis De Portneuf will have specialty cheeses on offer too.
Of course, it wouldn't be an Okanagan Wine Festivals event without some entertainment. The Valley First Grand Finale Consumer Tastings will host two alternating musical guests to make sure you can tap your toes all night long. Take in the fun folk-reggae stylings of Kelowna band, My Kind of Karma, and an incredibly unique duo that will jazz up your life - literally!
The Valley First Grand Finale Consumer Tastings is set to be one of our best events ever, and with everything that is on offer, it's sure to cost a small fortune right? Wrong. You can enjoy everything above as part of your $65 ticket, including taxes. Too much to take in in one night? $110 will get you a two-night ticket so that you can be sure that you soak up all of the Grand Finale goodness.
Sound Good? Great! Click the button below to get your tickets before we sell out.