British Columbia Wine Awards - Judges Comments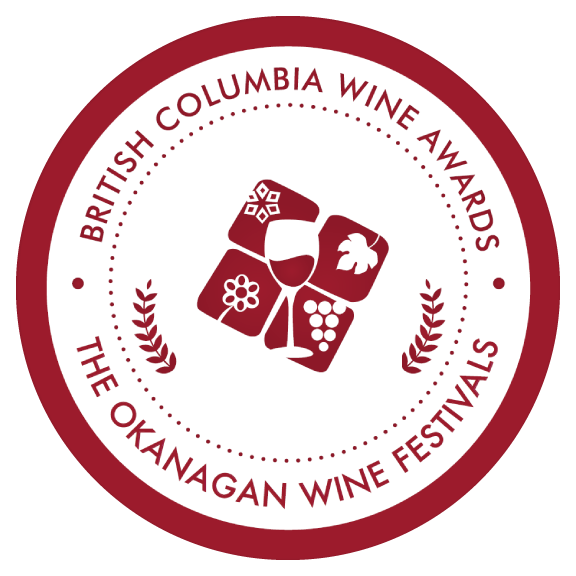 The Okanagan Wine Festivals Society has gotten it's hands on some of the personal quotes and comments made by our judges of the 2013 British Columbia Wine Awards, during their judging sessions! With the Christmas season approaching and many in the mood to buy their holiday wine, here are some words of wisdom from those with experienced palettes.
---
Brad Royale
8th Generation Vineyard Integrity
- A well made sparkling with good intensity of bubbles and a focused nose of fresh apple peel, peach fuzz and cantaloupe rind. The use of residual sugar here to add intensity and weight on the palate is well handled, not an easy feat in a world that loves sugar extremes. A lovely style of wine that we should see more of. Well done. Drink now with a late breakfast.
Gray Monk Estate Winery Ehrenfelser
- Ehrenfelser can be an easy wine to bolster with sugar in order to compensate for lack of real ripeness. No such nonsense here. I applaud Gray Monk's vineyard work here to deliver an impressive, and very ripe, rendition of this pretty grape. They deliver a wine with beautiful aromatics and excellent freshness, abound with nectarine, talc powder, orange blossom and lily. Buy by the case.
Red Rooster Winery Pinot Noir
- A very pretty nose of damson plum, sun-ripened cherries and cold concrete lead to an impressive palate with lovely intensity. Red Rooster has produced a fine Pinot Noir with enough power in its structure to warrant a few years of cellaring.
Road 13 Vineyards Merlot
- A dark and brooding wine with a blackish hue in the glass. Leave this little beast alone for a few years as it's well endowed with broad shoulders and the time in the cellar with help it to curtail some of its present aggression. A wine that should emerge to be a very pleasant dinner companion. Drink 2015 to 2020.
Sid Cross
Lake Breeze 7 Poplars Merlot.
- Impressive full aromas of ripe plums shows depth of the signature fruit styling with appropriate oak seasoning. Admire how this merlot is balanced so that even though it is quite concentrated it is doesn't seem at all heavy or alcoholic. A textbook showing for this variety that is delicious and versatile for use with food too. Well done!
Samantha Rahn
Arrowleaf First Crush Red
- Pure, bright berry and cherry aromas burst out of the glass with a captivating underlying spice. It's super juicy on the palate, balanced and even more spice creeps up at the end. This wine is quite simply delicious despite its complexity and nuances - so appropriate for lighter meats, poultry and fish and really fun to drink on its own! Buy by the case for entertaining or just for yourself.
JT Reserve Ice Wine - Best Dessert
- If you need to discover the miracle of Riesling and what wonderfully balanced ice wine should be, here is the place to start. Intense aromas show ripest Riesling character in all it's glory and the extreme sweetness is balanced with mouthwatering acidity. This was the only wine I didn't spit out in two and a half days of judging.
Thornhaven Gewurtztraminer
- This Gew is the benchmark for BC Gewurtztraminer. Complex, lifted aromas of lychee, roses and more are perfectly true to the grape. Though not bone dry, it resists sweetness and is deftly balanced between weighty intensity of flavor and texture with just enough crisp acidity to keep it lively. Thornhaven consistently makes all the right choices to showcase what great Okanagan Gewurtztraminer can be.
Simone Gaudrault
50th Parallel Estate Winery Rose
- Quite expressive and seductive with raspberries and strawberries on the nose. The mouthfeel is rich yet the wine is fresh and balanced, and shows a nice length and a creamy texture reminiscent of red berries yogurt. Delicious.
Quails' Gate Estate Winery Chenin Blanc
- Precise and focused, showing aromas of pears, flint and flowers. Delicate, elegant, refreshing and balanced. A really good example of chenin blanc.
Sandhill Wines Small Lots Syrah Phantom Creek Vineyards
- Good depth and concentration, with a nose exhibiting aromas of blackberries and black peppercorn, and subtle aromas of leather. Rich and long with a good structure and a nice spicy finish. Modern, outgoing and full-bodied.
See ya Later Ranch Rover - Best Red
- Really intriguing nose of green peppercorn, black olives, violets and raspberries that screams "syrah!". Fine tannins and a bright refreshing acidity make for a well balanced and highly drinkable red that would be great on his own or with food. Nice wine, combining new world charm and old world elegance.
Ben MacPhee - Sigurdson
Hester Creek 2012 Pinot Blanc
- Fresh pear and red apple are dominant on the nose, with secondary melon and honey notes and a hint of citrus. It's a light-bodied white that delivers that fresh fruit on the palate — especially crunchy red apple — with a honeyed note that provides texture and complexity rather than sweetness.
Jackson Triggs Okanagan Estate 2010 Sunrock Meritage
- There's a dense mish-mash of dark ripe fruit on the nose here — black cherry, blackberry, and ripe raspberry — that's complemented by black licorice, anise and graphite notes. Blackberry and plum notes on the full-bodied palate work well with the espresso, black pepper and tarry notes, as well as medium tannins and a hint of bell pepper.
Road 13 Vineyards 2011 Syrah
- Rich black cherry, plum and spice notes on the nose work well with vanilla and resinous notes from oak aging on the nose of this Syrah. It's a full-bodied red with piles of brambly fruit — especially blackberry and cherry — and complex black tea and leafy notes. It's an excellent example of ripe BC Syrah from a relatively challenging vintage.
Spierhead 2012 Pinot Gris
- Ripe peach, apple and fresh floral notes are fairly intense on the nose of this Pinot Gris, with an underlying chalkiness that's exciting. Ripe green apple and fresh lemon flavours deliver in a big way on the crisp, light-bodied palate, with modest acidity working with the chalky note to provide focus and intensity.
Tim Pawsey
Road 13 Sparkling Chenin Blanc - Best Sparkling
- toasty notes, apple, citrus zest and good mouthfeel, with good fruit / acid balance and persistent bubbles that just keep on going. Solid gold, indeed. What's not to like from this perennial performer that's bringing BC Chenin back?
Liquidity Viognier
- Classic varietal character with apricot/orange and stone fruit, quiet viscosity and moderate acidity. Solid.
NkMip Cellars Qwam Qwmt Syrah
- powerful lifted black fruit, seductive cassis and blackberry on the generous palate with well balanced tannins, spice and lengthy close.
Jessie Willis
8th Generation Riesling
- Although this stunning Riesling is made in an off-dry style, it manages to maintain freshness with zippy acidity. The nose displays classic notes of wet stone and orchard fruit, while the palate follows through with textbook minerality. A fantastic effort that shows the Okanagan's potential to make world class Riesling.
Inniskillin Riesling Icewine
- Tasting this mouth-coating icewine is akin to biting into a perfectly ripe apple. Made in a ripe, bombastic style, this displays inviting aromas of dried apricots, honeycomb and sauteed pears. The plush texture and honeyed sweetness make this the perfect pairing for tarte tatin or a soft blue cheese.
Mt. Boucherie Estate Winery Gamay
- With flavours of freshly cracked pepper and black cherry skin, this was a massive hit with the judges. Mt. Boucherie really coaxed out the full potential of this underrated grape variety, and the vibrant acidity and freshness make this a great food wine. I'm hopeful that we'll see more wineries planting Gamay in the future.
Quail's Gate Stewart Family Reserve Pinot Noir
- Quail's Gate has managed to achieve an incredible level of depth and complexity with their 2011 Stewart Family Reserve Pinot Noir. Lifted notes of black cherry, iron and fresh earth dance along a tight rope of electric acidity. A dynamite offering that will only continue to improve in the cellar.
Treve Ring
Clos du Soleil Capella - Best White
- This elegant and structured Bordeaux-styled Sauvignon Blanc is splashed with Semillon, swirling with white grapefruit, perfumed pear and stony herbaceousness. Partial Sauv Blanc barrel fermentation lends a comfortably rounded mid palate to this lean, bright wine.
Road 13 Vineyards Jackpot Syrah
- Road 13 has certainly hit the jackpot with this fresh and savoury Syrah. Heady notes of grilled meats, peppery spice, dried herbs, black cherries and a puff of tobacco ash on the finish. The Syrah flights were highly competitive this year, and this wine shone.
Sumac Ridge Estate Winery BlackSage Vineyard Cabernet Franc
- This bold Cabernet Franc is juicy, warmed cassis and toasted spice up front, with Franc's characteristic bramble, green thistle and savoury anise notes on the ripe and smoothed palate. A whack of spicy wood closes out the finish.
Thornhaven Estates Winery Syrah
- Thornhaven impressed with this big and bold Syrah – ample blackberry, black cherry and baking spice melded seamlessly with fragrant vanilla and toasted wood. Big and full bodied, with enough fresh acidity to carry the dense fruit.
The Okanagan Wine Festivals Society thanks our judges for their participation and support!