16th Annual Sun Peaks Winter Okanagan Wine Festival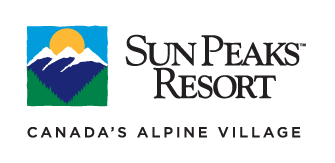 The 16th Annual Sun Peaks Winter Okanagan Wine Festival Adds 7 New Events
Earliest sellout to date of popular events
KELOWNA & SUN PEAKS, BRITISH COLUMBIA – NOVEMBER 18, 2013: Cool white wines, full bodied reds, and harmonious pairings in a crisp wintery setting -- the Okanagan Wine Festivals Society and Sun Peaks are delighted to announce seven new unique events will be added to this year's Sun Peaks Winter Okanagan Wine Festival. Now in its 16th year, the nine day festival from January 11-19, 2014, brings together 30 celebrated British Columbia wineries in an enticing combination of varietals and local flavours in a spectacular alpine setting. The festival is unique in Canada, in offering extensive wine and culinary festivities during the height of the winter ski season.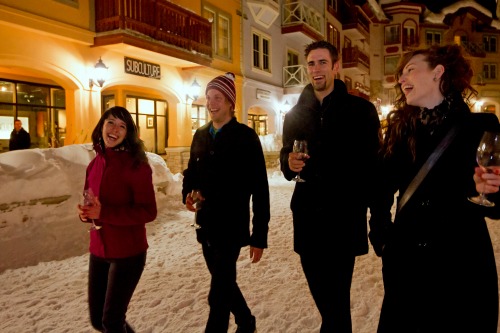 In the earliest sell out to date, several events this year saw tickets snapped up shortly after they went on sale, including the Port, Chocolate & Cheese: After the Après Social and the British Columbia Wine Awards Tasting. Tickets are still available for the remaining 18 events but are going quickly. Guaranteed to also sell out are the Sun Peaks Progressive Tasting presented by WestJet and the revamped locals' favourite Taste of the Thompson, among others. Guests are encouraged to book early to avoid missing one of their favourite events.
"Skier, snowboarder, wine connoisseur or foodie, the Sun Peaks Winter Okanagan Wine Festival has something for everyone. It's a quintessential Canadian experience, where you can enjoy traditional winter recreation with sunny blue skies and dry, light powder along with award-winning B.C. wines, cuisine and western hospitality," said Blair Baldwin, General Manager of the Okanagan Wine Festivals Society. "We've been called one of the most intimate winter wine festivals in the world, which aptly depicts the experience here at Sun Peaks. Daily events provide guests an opportunity to interact with the winemakers and winery owners on a personal basis."
"Now in its 16th year, the festival has grown tremendously since first started in 1998, from just one weekend of festivities to nine days of revelry," said Brandi Schier, media specialist, Tourism Sun Peaks. "It now involves thousands of guests, many of them returning year after year. People love pairing B.C. wines with B.C.'s favourite winter recreational activities, such as skiing, snowshoeing, dogsledding and more."
Over 1500 guests are expected to participate in world class winter sports, savouring fine B.C. wines and delicious local cuisine in Canada's Alpine Village. Alongside classic favourites, the new events include Snowshoe, S'mores & Mulled Wine, Comforts of Grilled Cheese & Wine, Starbucks Sparkling Brunch, Crescendo the Symphony of Taste, Wine 101, Assemblage, and A Conversation with the Chef.
Sun Peaks' expansive mountain terrain and endless outdoor winter recreation opportunities are the perfect backdrop for the wineries of the Okanagan Wine Festivals Society and local chefs to prepare an elevated après ski experience found nowhere else. With over 100 different wines making an appearance, guests are bound to leave with more than one new favourite indulgence. Tickets range from $29.50 to $85, with packages including accommodation starting at $149 per person, per night. Early bird pricing is available until November 23, with a 10 per cent discount off two and three night packages. For complete event listings go to: http://www.sunpeaksresort.com/wine-festival.
The B.C. wineries participating this year include: Bella Wines, Blasted Church Vineyards, Forbidden Fruit Winery, Gehringer Brothers Estate Winery, Gray Monk Estate Winery, Harper's Trail, Hester Creek Estate Winery, Hillside Estate Winery, Little Straw Vineyards, Misconduct Wine Co., Mission Hill Family Estate Winery, Moon Curser Vineyards, Mt. Boucherie Estate Winery, Noble Ridge Vineyard and Winery, Poplar Grove Winery, Quails Gate Estate Winery, Recline Ridge Vineyards and Winery, Red Rooster, Rustic Roots Winery, Silkscarf Winery, Sonoran Estate Winery, St. Hubertus & Oak Bay Estate Winery, Stag's Hollow Winery and Vineyard, Sumac Ridge Estate Winery, Summerhill Pyramid Winery, Sunnybrae Vineyards and Winery, Tantalus Vineyards, Thornhaven Estates Winery, Tyler Harlton Wines, and Volcanic Hills Estate Winery.
-30-
About Okanagan Wine Festivals Society
The Okanagan Wine Festivals Society is responsible for the development of the wine tourism sector in the interior of British Columbia. It is well known for producing two annual valley Okanagan Wine Festivals in spring to celebrate the bud break and in fall to celebrate the grape harvest. Its Winter Okanagan Wine Festival is run in partnership with Sun Peaks Resort near Kamloops. It is also responsible for Signature Wine Events and two annual wine judging competitions. www.thewinefestivals.com
About Sun Peaks
Sun Peaks Resort is a four season destination resort located in the interior of British Columbia near Kamloops. Recently declared the 2nd Best Ski Resort in Canada and 10th Best in North America by Condé Nast Traveller Magazine readers, Sun Peaks has three mountains which surround an intimate ski-in, ski-out village. In other seasons, Sun Peaks offers a diverse range of leisure activities including 18 holes of golf as well as numerous events and festivals. Sun Peaks Resort was the first ski resort in North America and is the only resort in Canada to receive the ISO 14001 designation recognizing the resorts environmental policies and practices. Sun Peaks can be accessed by two airport gateways - Kamloops (45 minutes) and Kelowna (2 1/2 hours) and by car, only a 4 ¼ hour drive separates Sun Peaks and Vancouver, B.C.
For media inquiries, please contact:
Lori Pike-Raffan, Publice Relations Director
Okanagan Wine Festivals Society
[email protected] / 604.808.6655
Brandi Schier, Media Specialist
Tourism Sun Peaks
[email protected] / 250.318.3633