2014 British Columbia Wine Awards Kicks Off Fall Okanagan Wine Festival
2014 British Columbia Wine Awards Kicks Off Fall Okanagan Wine Festival
Record Entries in Prestigious Province-wide Contest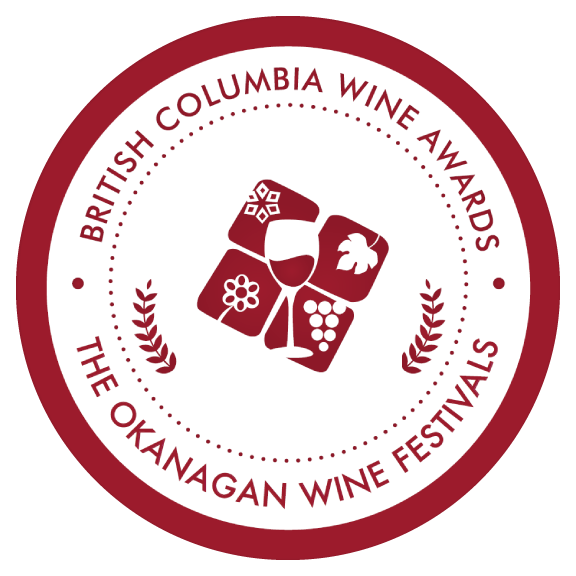 KELOWNA, BRITISH COLUMBIA – October 1, 2014: The Okanagan Wine Festivals Society is delighted to announce the results from their annual autumn British Columbia Wine Awards competition. The awards ceremony is the official celebratory start to this year's 34th Fall Okanagan Wine Festival. The popular Festival attracts more than 10,000 visitors to over 125 wine and culinary events throughout the Valley. The medals were announced this evening at the British Columbia Wine Awards Reception at the Laurel Heritage Packinghouse in Kelowna where guests mingled with winery owners and winemakers and were the first to taste the award winning wines.
This year's competition had a record 540 entries, with 33 gold, 113 silver and 122 bronze medals. Amongst the winners, the judges singled out from the Gold honourees, five Platinum awards bestowed on wines determined to be the top 1% of wines entered. The Platinum medals help showcase the varietals and blends that distinguish British Columbia's wine region. These were:
Baillie-Grohman Estate Winery Cabernet Franc 2012
Quails' Gate Syrah 2012
See Ya Later Ranch Rover Shiraz – Viognier 2012
Silkscarf Winery Viognier 2013
SpierHead Winery Pinot Gris 2013
Also new this year, the Premier's Wine Award was selected from all Platinum medals, and based on the judges consensus, The Best Wine in British Columbia was named the Premier's Wine. This wine represents varietal consistency and a combination of superb grapes and winemaking. Premier Christy Clark presented the honour this evening to See Ya Later Ranch Rover Shiraz – Viognier 2012.
"BC wines are a source of pride for British Columbians throughout our province. Our wine industry
creates jobs and drives economic activity in communities from the Okanagan up to Prince George. That's why I'm proud to have presented the Premier's Wine Award to See Ya Later Ranch for their Rover Shiraz - Viognier. Along with the other recipients, See Ya Later Ranch is at the forefront of BC's thriving wine industry. Today more than ever, BC wines are taking their rightful place among the world's best. As we make concerted efforts to expand the market for our wine within Canada and around the world, the industry's future is bright," said Premier Christy Clark.
The oldest and largest wine competition in the province, the British Columbia Wine Awards, is open to all local wineries that use 100% fruit grown in the province. Judging is conducted by a panel of pre-eminent wine professionals from across North America, ranging from wine writers to wine educators. This year's judging was held at the Naramata Heritage Inn over four days ending on September 24, and featured the following acclaimed judges:
Sid Cross – Vancouver – Honorary President International Wine & Food Society;
Doug Frost – Kansas City – Master of Wine & author;
DJ Kearney – Vancouver – Wine educator;
Kurtis Kolt – Vancouver – Wine consultant and writer, Georgia Straight wine critic;
David Lawrason – Toronto – WineAlign and Toronto Life wine critic;
Darren Oleksyn – Calgary – Calgary Herald wine critic & author;
Tim Pawsey – Vancouver - Wine and food writer North Shore News, Vancouver Courier;
Troy Townsin – Victoria – Wine columnist CBC Radio & author
Stephanie Yuen – Vancouver – Wine columnist for Chinese radio and newspapers & author
"As I helped taste through a record number of wines I could really sense a maturity and confidence behind the wines. The valley is really hitting its stride. Winemakers are producing top-quality wines that are authentic, suited for their location and easy to love," said Darren Oleksyn, Calgary Herald.
The 2014 Founder's Award recipient is Leo Gebert, Founder St. Hubertus Estate Winery and Oak Bay Estate Vineyard, who was recognized for his three decades of pioneering contributions to the British Columbian wine industry.
The Fall Okanagan Wine Festival offers sensory delights that span the Valley's unique terroir from the Canada-US border to Kamloops. It's a fabulous way to celebrate all things local, enjoying British Columbia wine and cuisine directly from the source. Savour the terroir and taste the dishes of our iconic tastemakers at the numerous Signature and winery events. The festivities commence with the annual British Columbia Wine Awards Reception and wrap up at the Valley First Grand Finale Consumer Tastings on October 10 and 11. Event and ticket information is available at www.thewinefestivals.com. For full results for this year's awards, visit: http://www.thewinefestivals.com/wine_awards/british-columbia-wine-awards.
Suggested Tweet: Record 540 entries @ 2014 #BCWine Awards, kick-off to Fall @OKwinefests. See http://ow.ly/C5lPl for new Premier's Award & full results
-30-
About Okanagan Wine Festivals Society
The Okanagan Wine Festivals Society is responsible for the development of the wine tourism sector in the interior of British Columbia. It is well known for producing two annual Okanagan Wine Festivals in spring to celebrate the bud break and in fall to celebrate the grape harvest. Its Winter Okanagan Wine Festival is run in partnership with Sun Peaks Resort near Kamloops. It is also responsible for Signature Wine Events and two annual wine judging competitions including the British Columbia Wine Awards. www.thewinefestivals.com
For media inquiries, please contact:
Lori Pike-Raffan, Public Relations Director, Okanagan Wine Festivals Society
[email protected] / 604.808.6655
High resolution images of the 2014 judging process available upon request.