SEEKING SUNSHINE, WINE & MUSIC IN THE ALPINES
SilverStar Mountain Resort Hosts Popular Okanagan Summer Wine & Music Festival
VERNON & KELOWNA – May 25, 2017 – This summer savour the fine wines of the Okanagan and revel in fresh mountain air in a stunningly beautiful outdoor setting. The Okanagan Wine Festivals Society and Silver Star Mountain Resort invite you to a British Columbian sensory experience of local wine and live music in a picturesque mountain village at Mile High Wine & Music on Saturday, August 12th. Experience Canada's highest outdoor wine and music event as 30 wineries from across the Okanagan Valley showcase their wines in one of the most beautiful alpine settings in Canada. Tickets will be released for this annual event on a special pre-release date on May 25th for individuals signed up for newsletters through thewinefestivals.com as well as through skisilverstar.com, with general admission tickets being released for sale beginning Monday May 29th.
"The outdoors, the big Okanagan sky, and an amazing village setting at Silver Star all lend themselves to an incredible venue for this event," said Blair Baldwin, General Manager, The Okanagan Wine Festivals Society "The Okanagan Wine Festivals Society and Silver Star have dreamed big to offer over 500 guests the unique opportunity to taste British Columbia wines and enjoy live music in the alpines under the Okanagan sun."
"We are always excited to show off our culinary experience at SilverStar. Executive Chef Scott Sanderson will be featuring two Wine Masters Dinners and cooking demo in addition to SilverStar Mountain Resort playing host to Mile High Wine & Music. This will be a wine and food weekend to remember," said Jesse Crockett, Hospitality Director, SilverStar Mountain Resort.
Through the weekend, those with a taste for outdoor adventure can take in SilverStar's summer activities, which include over 120 kilometres of downhill and cross-country mountain biking trails, hiking, wildflower tours, Summit Scenic Chair rides from the village, and more.
Accommodation and ticket packages are available. Tickets to the Summer Wine & Food Festival events can be purchased online at http://www.silverstarwinefestival.com
-30-
Suggested tweet: Tix available for Summer @OKwinefests @SilverStarMR Mile High #Wine + #Music www.thewinefestivals.com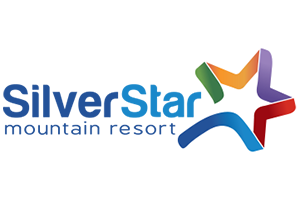 About The Okanagan Wine Festivals Society
The Okanagan Wine Festivals Society is responsible for the development of the wine tourism sector in the interior of British Columbia. It is well known for producing four seasonally inspired Okanagan Wine Festivals annually in Winter, Spring, Summer and Fall. Its Winter Okanagan Wine Festival is run in partnership with Sun Peaks Resort near Kamloops. It is also responsible for Signature Wine Events including Cropped by Valley First, the WestJet Wine Tastings and others. It also produces and runs the British Columbia Best of Varietal Wine Competition and the Province's most prestigious and oldest wine competition – the British Columbia Wine Awards. For more information visit www.thewinefestivals.com
About SilverStar Mountain Resort
SilverStar Mountain Resort is nestled in the heart of British Columbia's Thompson Okanagan region. Less than a one-hour drive from Kelowna International Airport (YLW), the year-round mountain destination offers 3,269 acres of varied skiable terrain with a snowfall of more than 700cm of dry British Columbia interior powder annually. Award-winning SilverStar is recognized as one of Canada's best family resorts. An intimate, colourful, mid-mountain village provides true slope-side lodging. In summer, the SilverStar Bike Park is ranked as one of the premier downhill mountain bike facilities in North America. http://www.skisilverstar.com
For media inquiries, please contact:
Katia Plotnikoff, Public Relations Okanagan Wine Festivals Society 250.861.6654 | [email protected]
Kristy Jahn-Smith, Marketing Manager SilverStar Mountain Resort 250.558.6075 | [email protected]