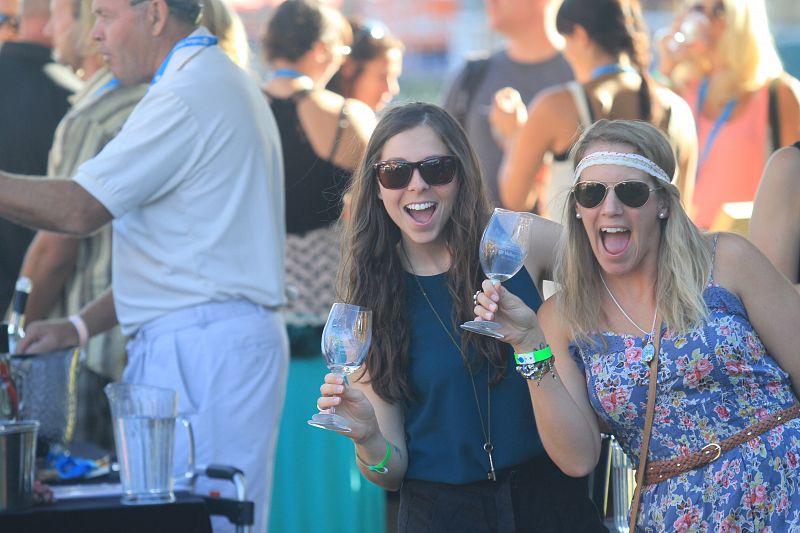 Being a mile high above sea level awakens your senses - inhale the aromas, savour the atmosphere, watch the people, listen to the sounds and touch nature. Welcome back to Mile High Wine & Music presented by Valley First. Only at 5280 feet above sea level. And only at SilverStar Mountain Resort. The Okanagan Wine Festivals and SilverStar are proud to bring back Canada's highest outdoor wine tasting -with 30 different British Columbia wineries,catering from Brown's Social House, unique café and wine pairings from Starbucks Canada and the live music. Join us on Saturday August 12th from 4:00 pm-7:00 pm; bring your friends and meet new ones in this stunning outdoors setting.
The event is held rain or shine. Please wear comfortable shoes dress appropriately for mountain weather as you enjoy a unique outdoor event full of fun, wine and music. Stay the night with great Mile High Wine & Music packages and let the mountain air sooth your spirit.
This is a 19+ Event
Please contact Noble Adventures for a safe ride to and from Silver Star Mountain Resort. $25 per person round trip.
*Silent Auction Prize Package
- 2 WestJet passes *expires May 31st 2018
- Summer 2 night stay in a Luxury Snowbird Lodge (includes a 2 bedroom suite) *expires end of Summer Season 2017
- Hiking trail access for 4 people *expires end of Summer Season 2017
Grand prize auction package valued at over $1,500