October 3, 2019
British Columbia Lieutenant Governor's Wine Awards & Reception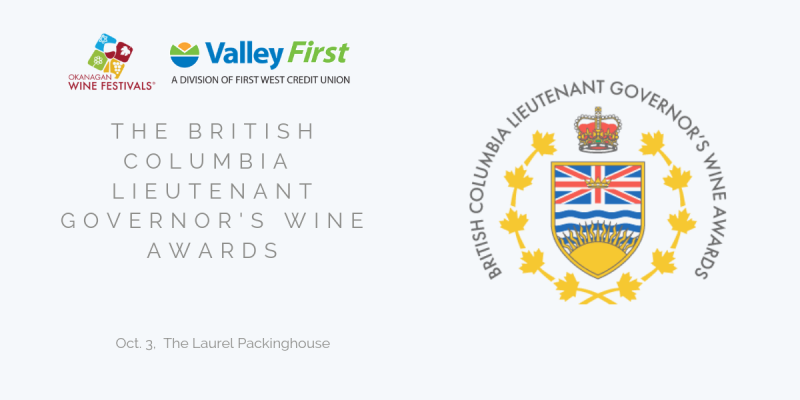 Introducing our Province's most prestigious wine competition - The 2nd annual British Columbia Lieutenant Governor's Wine Awards. It is a merger of the province's two premier judging competitions and is presided over by the Lieutenant Governor of British Columbia. A celebration of the best wines from across our Province with Bronze, Silver, and Gold medals awarded, as well as the Lieutenant Governor's Platinum medals and the Lieutenant Governor's Award for the Best Wine in British Columbia.
Additional Details
Cost
$59.00
Location
Laurel Heritage Packinghouse
Start Time
7:00 pm
End Time
9:30 pm
Region
BC VQA East Kelowna Slopes
Categories
Buy Tickets »
Share on Social Media
---
Check Out Some Similar Events
?> ?> ?> ?> ?> ?> ?> ?> ?> ?> ?> ?> ?> ?> ?> ?> ?> ?> ?> ?> ?> ?> ?>
BC Lieutenant Governor's Wine Awards
British Columbia's oldest and most prestigious wine judging competition that recognizes excellence in winemaking for all British Columbia wineries.
---
Meet our Members
The Okanagan Wine Festival Society is made up of a number of Okanagan wineries and tourism related businesses. Every member is recognized as an outstanding service or product supplier in their related industry.
---
Events
We're proud to produce 3 seasonal festivals with over 100 events annually and an annual wine competition in the Okanagan Valley – one of the world's most renowned wine regions.
---