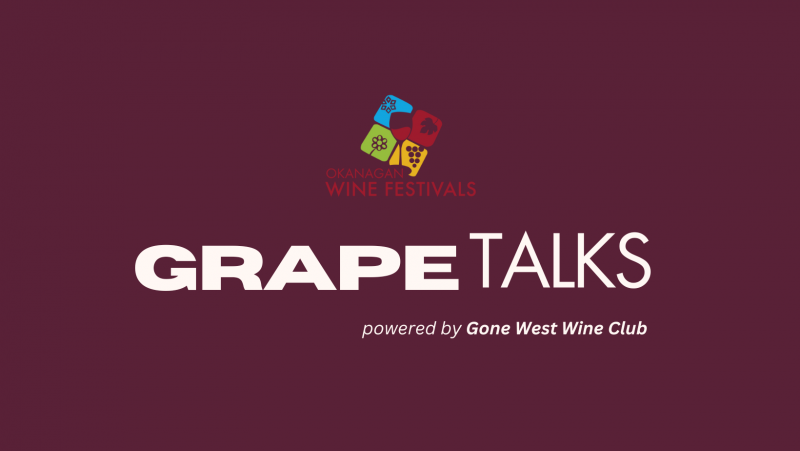 What is GrapeTalks?
A series of conversations dedicated to understanding the roots, teasing the palate and connecting the wine community.
Topic: "You Planted What?!"
Discover the unconventional side of the Okanagan Valley. A conversation and tasting of lesser known grape varietals making a name for themselves in the Valley. Are they here to stay?
Event details:
A tasting of 6 unique grape varieties accompanied by a conversation about grape growing in BC. Who is experimenting with what and what does the future hold for these unconventional grapes?
Host: Kevin Curtis, DipWSET and current Master of Wine student
Formerly of Andrew Peller Ltd and Time Family of Wines locally, Kevin is currently a partner at Free Verse Wine Merchant, an importer of unique wines from Greece, Spain and Mexico to BC.
He is also a wine consultant and tech geek, working with vineyards to utilize drone technology to assess vine health and manage vineyards.
Grape Talks powered by Gone West Wine