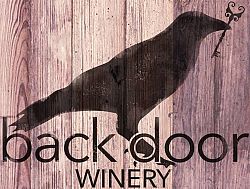 Services
Winery
Wine Club
Tasting Room
Vineyard
Gift Shop
Picnic Area
Handicap Access
Special Events
Location
9752 Jones Flat Road
Summerland, British Columbia
V0H 1Z3
Connect with Us
Hosting the Following Events
2017 British Columbia Lieutenant Governor's Wine Awards

2016
2016 Gewurztraminer

2016
2016 Muscat

2016
2016 Viognier
BC Lieutenant Governor's Wine Awards
British Columbia's oldest and most prestigious wine judging competition that recognizes excellence in winemaking for all British Columbia wineries.
---
Meet our Members
The Okanagan Wine Festival Society is made up of a number of Okanagan wineries and tourism related businesses. Every member is recognized as an outstanding service or product supplier in their related industry.
---
BC Best of Varietal Awards
Every year the Best of Varietal Wine Awards recognizes the best wines in B.C., using a panel of esteemed judges. This year we were privileged to have a diverse group of wine experts from across the country join us and participate in the competition.
---